Jean-Paul Matifat / Peintures / Performances / Installations / Vidéos
Espace à Louer
I n s t a l l a t i o n / juin 2000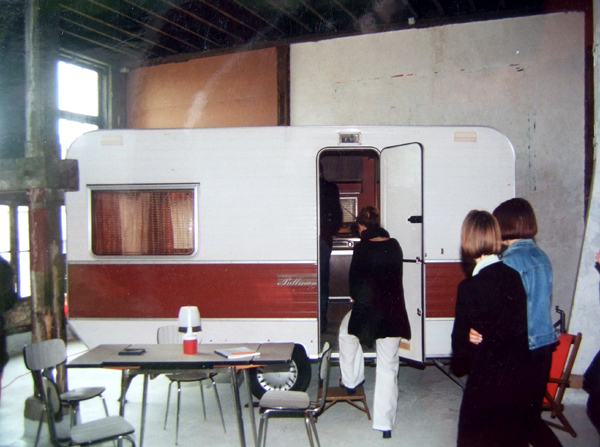 "Espace à louer"

Situation d'existence du 27 mai au 19 juin 2000 / Lagny-sur-Marne (77)

Description de l'oeuvre : une caravane a été entièrement démontée et remontée à l'identique dans un espace privé.
Pendant une durée de trois semaines cet espace était à louer sur réservation.
La manifestation se voulait à la fois sculpture, événement, installation.

Nomade - (montable / démontable) - Ephémère - Espace privé dans un espace privé - lieu de rencontre, d'échange, d'expériences.

Ce travail interroge : la compénétration des espaces privés/public - les dispositifs formels de vie - les imaginaires nomades - le passage - l'échange.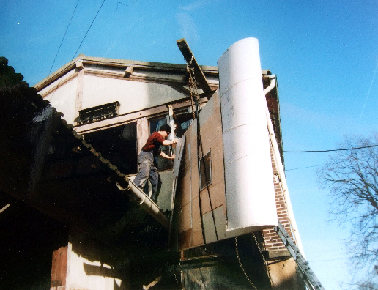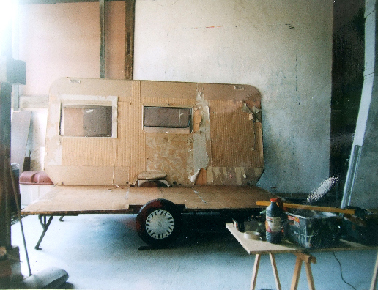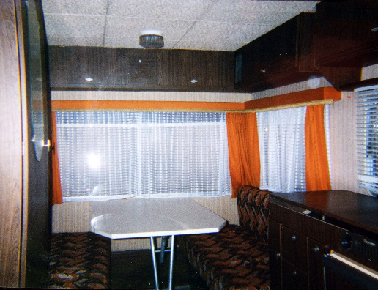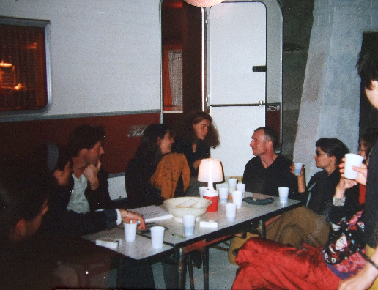 "Space for Rent"

Description of work: a caravan was completely dismantled and put together again in a private space. For a period of three weeks this space was rented upon reservation. The event was designed as both a sculpture and an event.

Nomad - (mountable / removable) - Ephemeral. Private space in a private place, space meeting, exchange of experiences. The questions of this work are: understanding of private spaces - formal devices of life -.